Dear aceTRANSFORMER (past, present and future),
This is for you, all of you.
If you've done our programme or have followed us for a while and are considering joining, you'll know we always go on and on about protein.
Show us a picture of your meal and the first thing we look for is some chicken, eggs, tofu… And if it's not there, you know we'll ask about it!
This is because protein has endless functions in the body and it is extremely useful when dieting. Protein helps the immune system and the production of hormones. You also probably know that it's the building block of all of your tissues (not only muscles, but hair, skin and nails too!). When dieting, protein is also going to make you feel full for longer.
But there is something else that serves a similar filling purpose, between others: fibre.
You'll find this in vegetables, fruit, wholegrains, seeds, nuts, beans, pulses and brown carbs in general.
Chances are, you don't eat enough.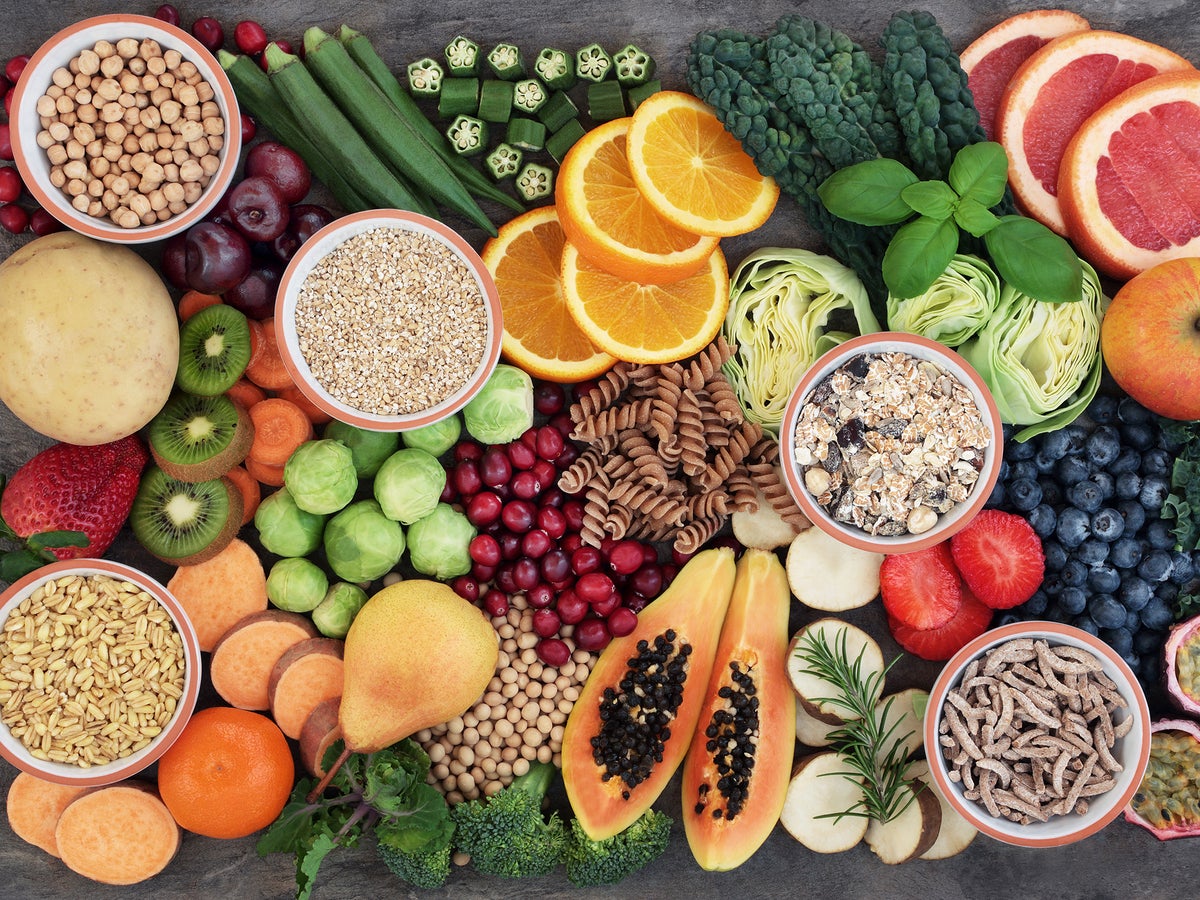 Let's look at why you should be eating more fibre and vegetables:
loading your plate with vegetables is the easiest way to eats lots while keeping your calorie intake at bay. When you are dieting, you should make a conscious effort to eat as much as you can. Focusing on foods that can give you the most value for the least calories is a good place to start.And vegetables generally tick all the boxes.
Fibre will keep your guts happy and healthy. We often hear of people getting a little… stuck when dieting. Eating lots of fibre (AND drinking lots of water), will ensure things keep moving.
Fibre will contribute to your satiety. So brown carbs are likely to fill you up more than white ones.
Fibre doesn't get absorbed by your body. This means that you consume fewer calories than you think. The more high-fibre foods you consume, the fewer calories your body absorbs.
Fibre is good for your health: it helps regulate your blood sugar levels and it's also been shown to improve your cholesterol profiles.
So how do you make your meal look huge, while keeping it low calorie?
Aim for 2-3 large handfuls of salads and vegetables (being mindful of roots though as they tend to be higher in calories).
Add a handful of lean protein: think chicken/turkey breast, tofu, egg whites, tuna, protein powder…
Finish off with a palm-sized portion of carbs and a tiny bit of fat if you like.
If you find you get bored of salads quickly, try to keep your meals fun:
If eating a salad, have different shapes, sizes, consistencies and crunchiness. Mix raw and cooked vegetables, grate them, dice them, spiralize them, slice them!
Use veg as just a base for a pizza or pasta-like dish. Spiralise veg to remind you of spaghetti, slice them to use as you would lasagna sheets, mash them up to make a pizza base.
Load op sauces and pies with as many types of vegetables and possible.
Try new stuff! You just never know what you might like so don't be scared to go wild and exotic.
If what scares you is the prep time, then have a walk around the frozen aisle! You can now find a huge variety of prepped vegetables so no more excuses! You can get a soup ready in 15 minutes.
Do all this and we promise your kids will start enjoying the rainbow too!
Do you struggle to eat your vegetables? Try these tips and let us know.
And if you need accountability in this journey, then get in touch now on transform@ace-lifestyle.com!
You can join our next aceTRANSFORM intake starting in February or discuss your options with us. Don't delay it anymore!!