One of the things we loved most about lockdown (one of the few things, actually) was that there was barely any need to get out of our leggings.
Now, we are quite privileged that we get to wear activewear to work, but we do have a social life and we get the struggle of trying to find something that looks fabulous, but still allows us to move, eat and dance freely.
And we know that those of you that returned to the office had to get out of the lounge wear and back into office wear and this must have been hard!
Well, lucky for you (and for us), lots of activewear companies like Sweaty Betty and Lululemon offer way more than just leggings and crop tops.
Not only do their clothes look so stylish and smart, but they are also next-level comfortable!!
Comfortable office wear for women can be tricky to come by. We don't claim to be stylists, but we can't hide that we like dressing up and getting some makeup every now then so here are some great finds that you can add to your work, going out and lounging wardrobes!
This Sweaty Betty Explorer Jumpsuit is great for all occassions.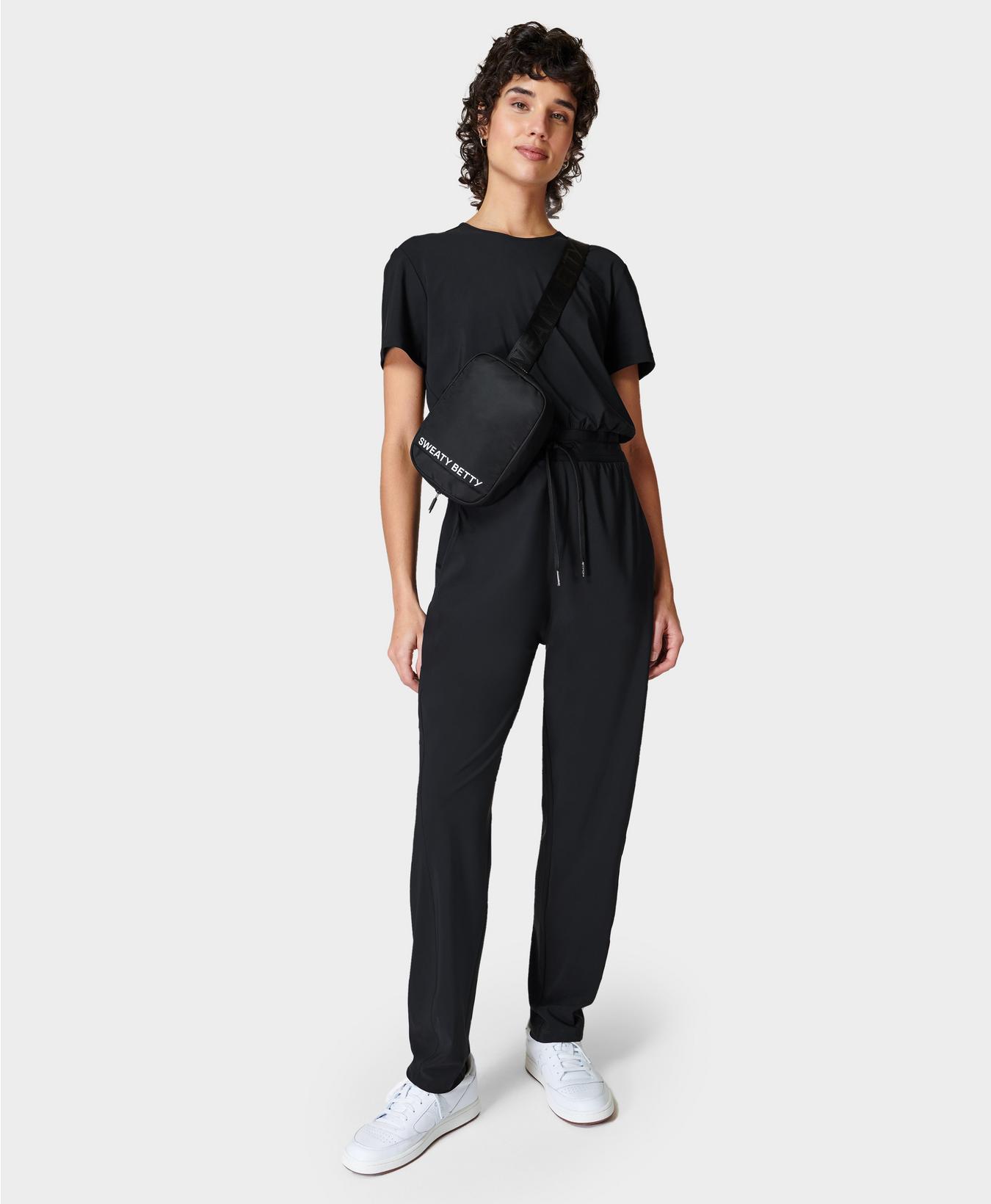 Work? Put on some formal shoes or heels.
Casual night out? Go for some flats or sandals.
A no-brainer, if you ask us.
If you prefer wearing dresses to the office, then the Drift Racer Dress also from Sweaty Betty is a must have. Vibrant colour, a fit that highlights all the right spots and a fun opening at the back.
A short blazer would look phenomenal here and go wild with your footwear!
These Alo yoga leather look kick flare leggings are just fabulous to take from the yoga studio to work and then on to a night out! For work add a crisp white tee, an oversized blazer and ballerina flats, and for evening add a sparkly top and strappy heels!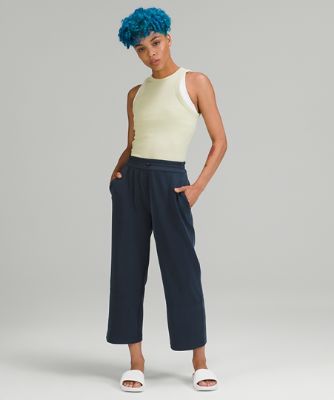 The Lululemon Softstreme cropped pant are great as the weather hopefully warms up! They will also work very well in the office or travelling, pair with a tight tank top and you will look chic, and feel super comfy!
Now, if you've followed us on Instagram for a while you'll know we enjoy putting together edits every Thursday.
We like to give you tips and advice on clothing, accessories and foods.
If you are looking for more women office wear inspiration, then you must head to our latest post!
(Disclaimer: this blog post may contain affiliate links, meaning that we earn a small commission at no extra cost to you for qualifying purchases). Click on the pictures to head straight to the website.